STAFF
The success of your company depends to a large degree on the quality and team spirit of your employees. Do clients get friendly, qualified advice? What about the motivation and loyalty of members of staff towards their employer? Does the team work smoothly or do you sometimes feel there is a spanner in the works?
What we can offer you:
Use of test customers in order to examine the driving, revenue control, on-board and sales staff; human resource allocation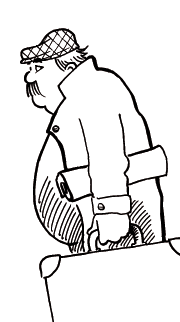 Passengers are resentful.